 Are you looking for the absolute best company to sell your Skilled Nursing Facility? ......

Year after year, selling healthcare businesses is all we do.  In fact, assisting in the sale of skilled nursing homes is one of our specialties. It's unlikely that any other advisor has more of a healthcare focus than we do.

When it comes to discussing the sale of your nursing home, do you really want to waste your time explaining occupancy, beds, payor mix, average daily census, reimbursements, and a host of other healthcare specific terms to a person that normally sells laundromats and pizza joints? I doubt it.

Selling your business is difficult enough without utilizing an intermediary that knows all of the terminology, is familiar with the intricacies, and knows exactly what the largest national buyers are looking for. And let's not forget, also knows how to present your business so that both strategic and financial buyers will want to buy it!

Since we have those relationships, we also know what buyers are currently paying to owners looking to sell their Skilled Nursing Facility and we provide our sellers with a free but thorough valuation of their business; providing a great starting point and a very good idea of what the business is worth.

Not only is our valuation free, all of our services are free of any up-front cost and could possibly be completely free to the seller of the business altogether.

How to sell your business should involve options, not just the standard listing. We have several unique approaches that have helped us to become the go-to Advisors to not only nursing home sellers, but buyers as well. We simply could not afford to engage clients with no up-front costs if we didn't end up consummating successful transactions much more often than not!

Why You Should Work With Us

•

Adult Day Care            
•        Ambulatory Surgery Centers

•

Assisted Living Facilities
•

Dialysis Centers
•

DME
•

Home Health Care
•

Hospice
Other Areas of Expertise:

Listed below are some of the things that we offer that others simply can't or won't:

NO up-front costs/fees

NO monthly costs/fees

NO Valuation costs/fees

SUCCESS ONLY Fee structure

Several different selling options

A selling option that costs YOU nothing

THE largest universe of registered buyers

Truly aggressive marketing

A deep knowledge of your industry

A proven track record of success

Top 10 Mistakes that Sellers Make, How we can help with no up-front costs, Why you should choose us, Sellers Frequently Asked Questions, and much more....
Learn more
Not only is our valuation free, all of our services are free of any up-front cost and could be completely free to the seller....
Learn more
Currently available Buy-Side and Sell-Side Opportunities.

Plus an M&A Glossary and a description of the sale process....
Learn more
Free Valuation with No Obligation.

Health Care Businesses for Sale: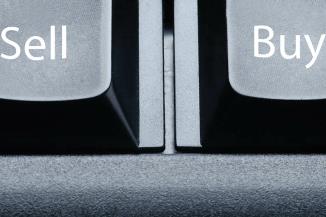 © Copyright 1998-2010 HomeHealthHospiceBuyers.com


Call today! (855) 85-ADVISOR

•

Home Medical Equipment and Supplies
•

Healthcare Information Technology
•

Healthcare Staffing  
•

Infusion Therapy
•

Medical Billing  
•

Medical Staffing
•

Non-Medical Home Care

•

Nurse Registries
•

Nursing Homes
•

Physician Groups
•

Private Duty Nursing
•

Rehab Facilities
•

Specialty Pharmacy 
•

Urgent Care/Walk-in Centers
Why sell your Skilled Nursing Facility with SkilledNursingBuyers.com?

That's easy;

WE actually WORK for you.

We find the absolute best price for your business through our network of registered buyers or through competitive offers.

SkilledNursingBuyers.com presents your business DIRECTLY to our national buyers. If for some reason they don't acquire it, we'll get on the phone and find someone that will!

We have an extensive list of national buyers and contact them until we find the buyer that's right for your nursing home. Most of the time these buyers purchase what we offer them, but if for some reason they do not, we will get on the phone and find other buyers; UNTIL YOUR BUSINESS IS SOLD!

The real question is - Why choose a company that just lists your nursing home on the open market?...

ANYONE can provide that.

Call 855-852-3847 now for a personalized action plan and a confidential free Valuation.